The first thing you need to do is follow the instructions in the email that was sent when you purchased the software regarding copying and pasting the company name and license key into the software activation window of EnergyPro.  Once you have done this the license activation window should look like this, with your company name and license key: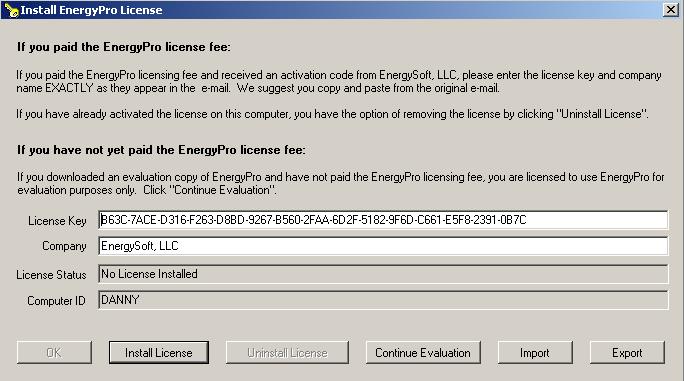 When you hit the 'Install License' key it will come up with a message window that looks like:

Click 'Yes'
You will then see a screen like this: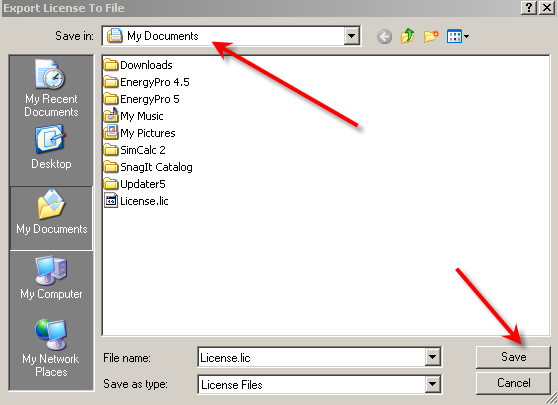 Click save and remember where it is saved to (in this case it is saved to My documents).
You then need to send that license.lic file in an email to sales@energysoft.com for them to authenticate it and send it back.
Once you have received the email with the authenticated license.lic file, you will need to save the file somewhere on your computer to be used later.  You will not be able to open the license.lic file by double clicking on it.
Go into EnergyPro and open the software activation window by going to Help / software activation, it will look like: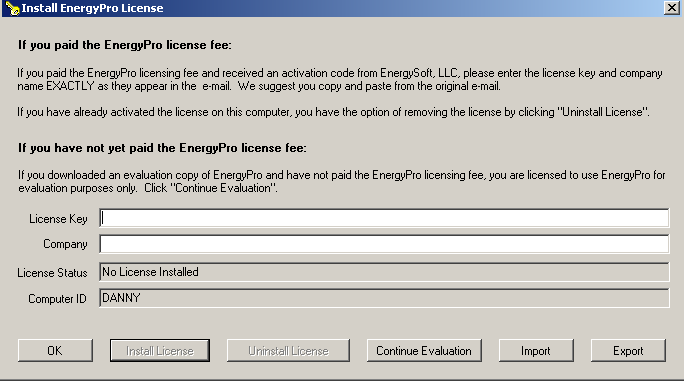 Click on the 'Import' button and in the 'Look in' section, go to where ever you have saved the AUTHENTICATED license.lic file that energysoft sent back to you.  It should look like:
Click 'Open'
You should see this screen: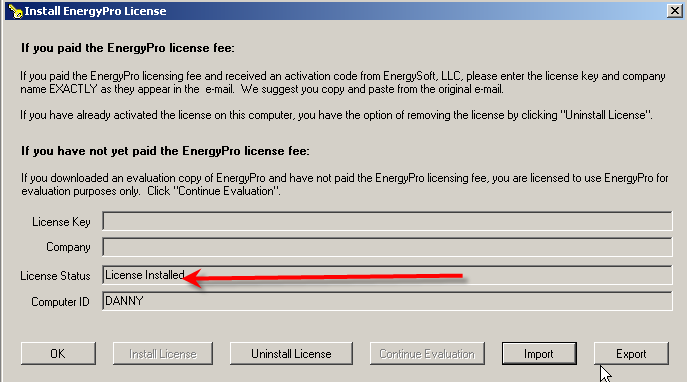 If you see 'license installed' then you have successfully installed the license.  Go ahead and use the software.
---
← Frequently Asked Questions